Decorating: we can't get enough of the Scandinavian trend
A pure and refined style, white and grey tones, fur and wood, you don't know what to call this decoration that you find on all the decorating proposals of your Pinterest and Instagram. Well, this style has a name, it's the Scandinavian trend, and it doesn't fail to seduce.
The Scandinavian trend never ceases to seduce
Straight from the Nordic countries in the 1950s, Scandinavian decoration is being adopted at all levels. Its secret? A warm and uncluttered atmosphere combining contemporary and country style.
Using a variety of materials, Nordic design is found in functional furniture. This trend, which comes from elsewhere, is increasingly present in our homes, both for its practicality and economy and for the originality of its decorative objects, which invite you to relax. Today we take a look at the essentials for successful Scandinavian decoration.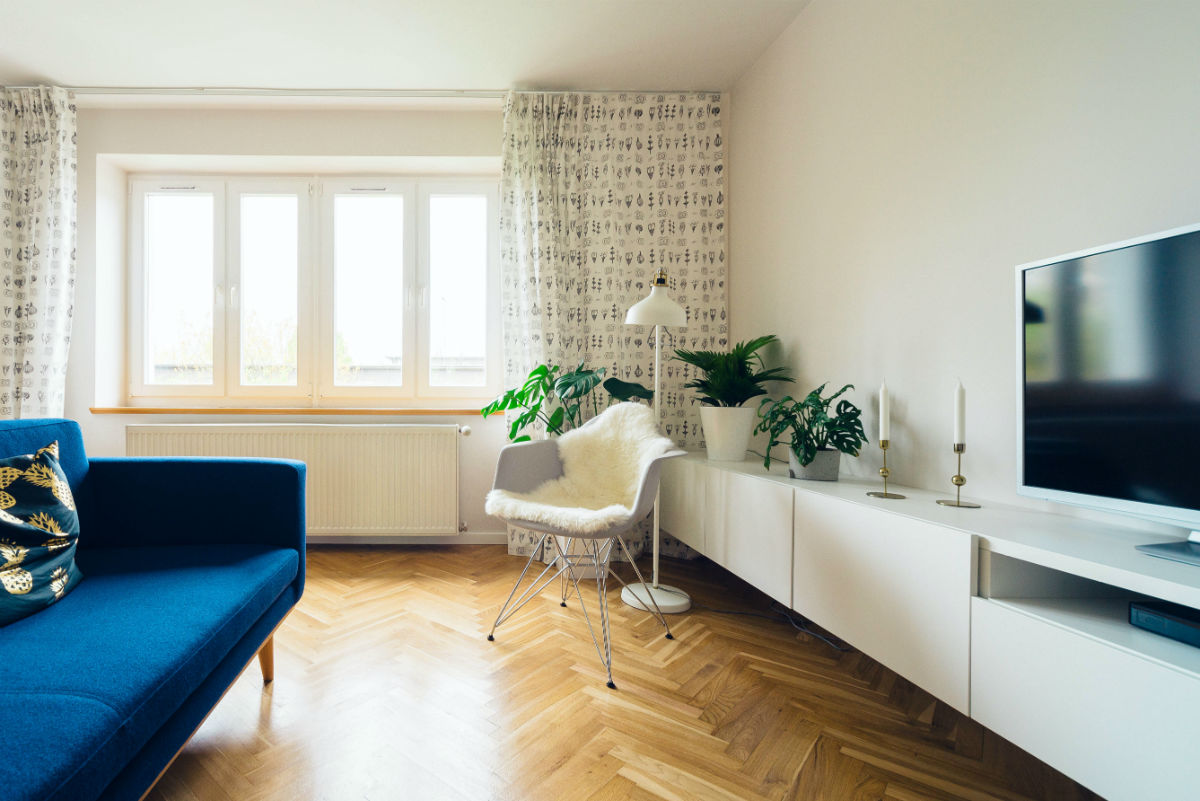 Fur rugs
As we said, Scandinavian design is based on a refined style with pastel colours, to offer brightness and character to your interior.
But to warm up the atmosphere of this minimalist decoration, real fur is often found in Scandinavian-style interiors in the form of sheepskin rugs, or even poufs or cushions made of sheepskin. This will often mean sheepskin rugs at the foot of the bed, or rabbit, mink or fox plaids casually placed on the sofa for a natural touch.
But for animal lovers, don't panic, you don't have to use real fur to adopt true Scandinavian style. Opt for a thick, soft white faux fur rug at the foot of your bed for a cocooning and soothing atmosphere!
Cocooning plaids
After the fur rug, the plaid is the essential of the cozy atmosphere that will bring a warm side to your decoration. Whether in your bedroom or your living room, the plaid will always find its place with elegance in the design of your interior. So don't hesitate to place them here and there. They will combine softness and comfort for a soothing effect that will comfort you during your long winter evenings.
Velvet cushions
Cushions in Scandinavian decoration, there is something for everyone! But for the enhancement of a cosy, chic and elegant living room, the velvet cushion remains a safe bet. The timeless velvet will support an idea of softness and comfort for your interior.
But the champion of cushions with a Nordic design remains the patchwork cushions with patterns. Opt for cushions with graphic patterns to be stored on the sofa.
Patterned fabric is the trademark of the Scandinavian trend, but not just any pattern. Triangles, for example, are simple, repetitive shapes printed on a colourful fabric, bringing a little dynamism to your sofa or armchair.
For the material, you will find white cotton, a timeless Scandinavian decoration, but for a decoration which will be respectful of the environment, the fabric in vegetable fibres will continue to give a natural and soft aspect to your room.
XXL armchairs
Another must-have for any self-respecting Nordic decorator is the Scandinavian armchair. From the lounge chair, to the rocking chair, to the famous cocktail chair, the range of choices is exhaustive, but how do you recognise a Nordic design chair?
Rounded shapes, sloping legs, clean lines and flat colours, all details found in the Scandinavian armchair to bring comfort and conviviality to your room.
These armchairs are often XXL in size and come in a variety of materials to suit everyone's needs and desires.
You will often find open armchairs with rounded shapes and bouncy seats covered in grey flannel fabric for a cosy and intimate feel. For the base, opt for wood, a material that is very present in Scandinavian decoration, which will finish by warming up your furniture.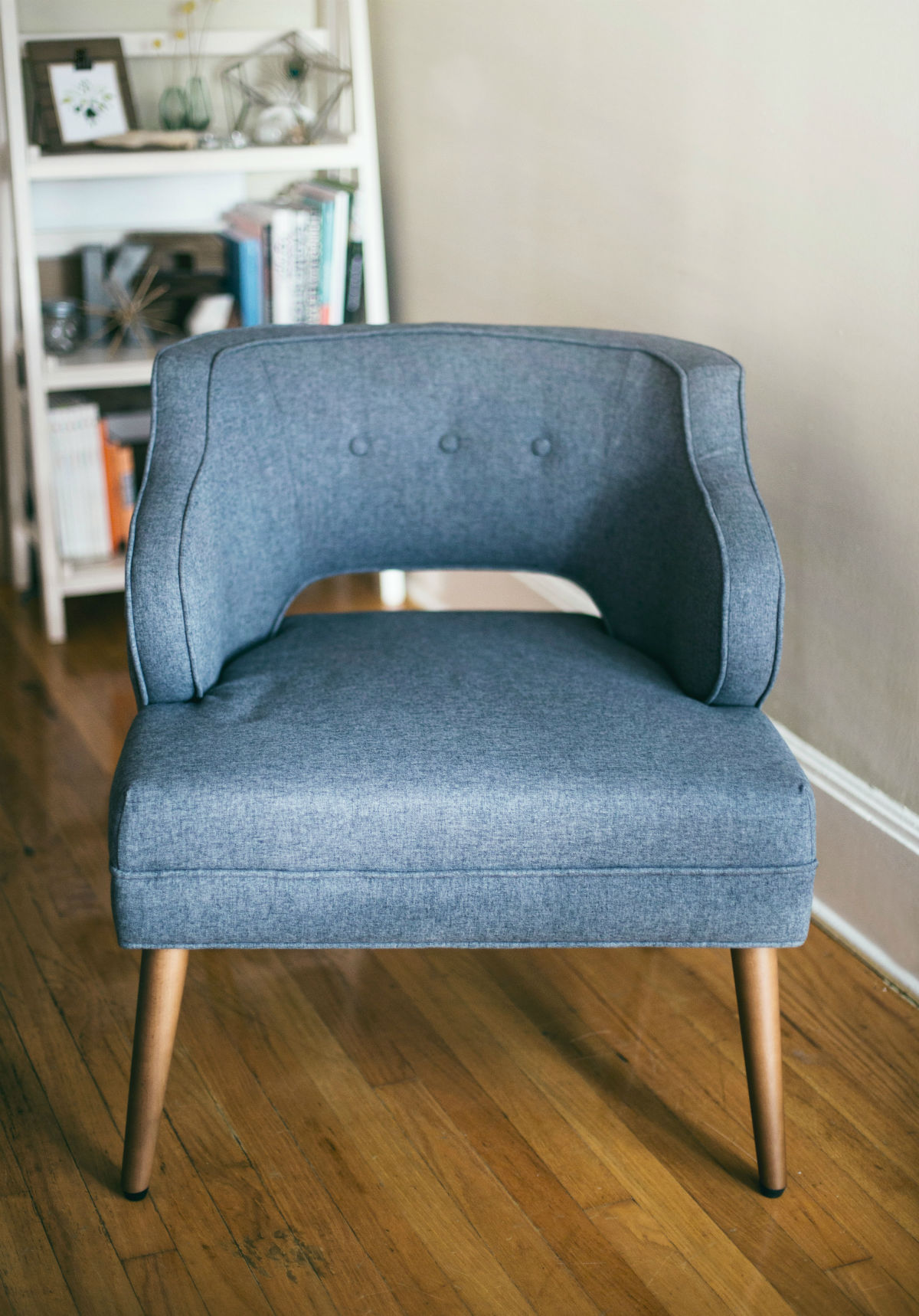 Nesting tables
At a time when our interiors are becoming smaller and smaller, the nesting coffee table is a functional and adaptable piece of furniture that fits in perfectly with the Scandinavian trend. It is actually a set of coffee tables (often 2 or 3) of different sizes that can either be nested together for a minimum of space, or unfolded, if necessary. Graphic and pure lines in wood and light colours will complete your Nordic decoration.
Woolen footstools
The Scandinavian-style woollen footstool, often hand-knitted in jersey or Ottoman crochet, is now available. This product will be ideal as an occasional seat, footrest or coffee table in your living room or bedroom.
The minimalist design of this pouffe allows it to easily fit in any kind of interior, bringing a hygge touch to your room.
Soft and pastel colours
A must-have of the Scandinavian trend, it is the light tones and pastel colours that create the relaxing atmosphere specific to Nordic design.
Pastel colours are light, soft and gentle colours. Pastel blues, pinks, yellows, mauves and greens are halfway between charming decoration and childlike tenderness. This is why these colours have a refreshing and joyful effect on our mood, like a return to childhood. Enhanced with materials such as wood, these colours will finish by brightening up your interior.
To hide your air conditioner
Unfortunately, an air conditioner can quickly spoil the elegant and refined decoration of your room. For the best effect, opt for an attractive wooden air conditioner cover with simple, clean lines, right in line with the Scandinavian trend.
While ensuring the good air circulation necessary for the operation of your appliance, an air-conditionning cover like those available on cache-clim.com will nicely conceal your air conditioner, even becoming a real decorative element in your home.
You will have understood, for an interior with a refined style, and a warm and cocooning design, opt for the Scandinavian trend. Combine materials and pastel colours to bring softness and comfort to your room. Scandinavian decoration allows you to find lightness, light and vintage style. Don't wait any longer and draw your inspiration from Northern Europe !