5 things you didn't knowabout Air conditioning
An AC that is in good shape is a guarantee of cool and clean air in the home. Whether you have a traditional AC or mobile air conditioning, you need to make sure it is working well before the heat of summer begins. To enjoy the perks of an excellent central unit, you need to understand how they work and how to get the best out of them. Below are five things you need to know about AC as a homeowner.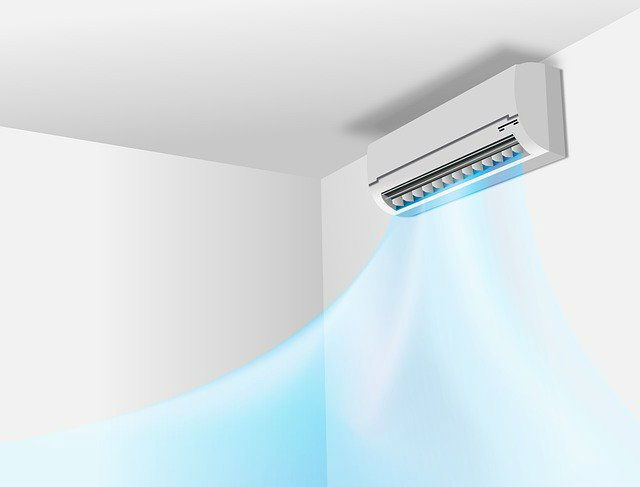 1.Filters are the backbone of AC
The filters in air conditioning units play a significant role in their overall functions and cannot be ignored. Usually, the filters are easily accessible within the unit with some having them placed on the AC cover. The filters must be cleaned regularly to ensure that the cooling machine works well for an extended period. They get dirty quickly and can contaminate the air resulting in allergies and other respiratory complications. If you have pets or reside near a dusty environment, you may need to clean them more frequently.In some cases, you will need to change the filters to deal with the problem of restricted airflow and the AC running longer and using extra energy. If your unit has one or two filters, you can change it monthly or after two months to keep it running at its optimum. AC units that have four or five filters may need to have them changed every six months or annually. It is recommended that homeowners purchase filters in advance to allow for swift changes when they stop working.
2. Make Use of a Thermostat
Leaving your air conditioning running when you are away from home is a waste of energy. It is advisable to have a thermostat installed in the AC unit that gives you a chance to set the temperature within the home. Ensure that it matches the voltage of the unit so that no damage takes place when it starts working. When away from home, you can set it at a higher temperature and adjust it to cooler temperatures when you get back. If possible, shop for an outdoor unit that has an in-built timer that you can program to turn on and off as desired.
Besides energy efficiency, the use of a timer or thermostat also saves you money. The installation of a configurable thermostat ensures that you only make payment for energy used. In most cases, regular checking and adjusting of the timer as per your schedule will result in lower bills all year round.
3. Keep Outdoor Condenser Clean
Even as the AC keeps the inside of the house cool, it is important to ensure that some of the components installed outdoors are working well. The majority of air conditioning systems have a condenser and compressor that are installed outside. For the two components to work well, it is important to always keep them clean. Always check on the condenser and ensure that it is clear on all sides with nothings hanging on it.
In case it has leaves, dirt or even grass on it, you need to rinse it with water using a hose from top to bottom. If unsure of the cleaning procedure, you can have a professional technician do it on your behalf.
If you have a new split AC and are in the process of setting it up, you need to wisely consider the location in which the condenser will be placed. It is advisable to install it in an area at least 24 inches away from hanging branches, tall grass and shrubs. Putting the condenser away from direct sunlight also ensures its efficiency is not curtailed. Installation in a good location reduces the chances of the condenser getting dirty quickly or getting damaged.
4. Maximize the Effectiveness of an Air Conditioner
Whether you are buying an AC to enhance the air quality or upgrading from a heat pump, you need to make the best use of it. It is not enough that it can cool the house, you should ensure that it doesn't work harder than it should. Some of the ways to get the best out of the AC is to keep blinds closed so that cool air is trapped in the home.
However, on cooler nights, you can open the windows to let in the air into every room. If possible, leave the doors open to allow for better circulation of air thus reducing the workload for the AC. To prevent air leakages, seal all the ducts with appropriate fastening material to eliminate leakages. If the duct leaks are large, you may need to seek professional help when the situation is still reversible.
5. Maintenance is Key for AC
For the AC to work optimally all through the year, it has to be maintained on an annual basis. It is advisable for the checkup to be done earlier in the year so that everything is working well. The maintenance can be done by the company that sold you the unit or you can bring in a professional technician from a reputable company. Some of the tasks that must be part of the yearly checkup are verification of operating temperatures; inspection of controls; adjustment of fan belts and lubrication of bearings. Other tasks include cleaning of coils, filters, blowers, fans, and checking of refrigerants. In case some of these components are damaged, it is advisable that they are replaced immediately.
Also, annual maintenance of the AC has several benefits to the homeowner. You are assured of improved air quality of air, monetary savings, a more comfortable home, a better environment and safer home.
Overall, the do's and don'ts surrounding the use of air conditioning units in the home are many some depending on the model or size of the cooling machine. Even so, those listed above can work across most types of ACs making it important for homeowners to keep them in mind at all times.